Why Go With Solid Reflex Partitions
.
Removing physical barriers is important for those who want to create an open workspace. However, it's not always practical, comfortable or advisable to have a completely open-plan office. Full, solid reflex partitions are useful for spaces which do require full privacy, such as changing rooms, storage rooms, medical bays, and so on.
If your space requires some level of privacy (be it for security reasons or some other consideration), then solid reflex walls are the way to go. With the custom options that we provide to our clients, you can install solid reflex partitions that give you the privacy you're after and make your space look incredible.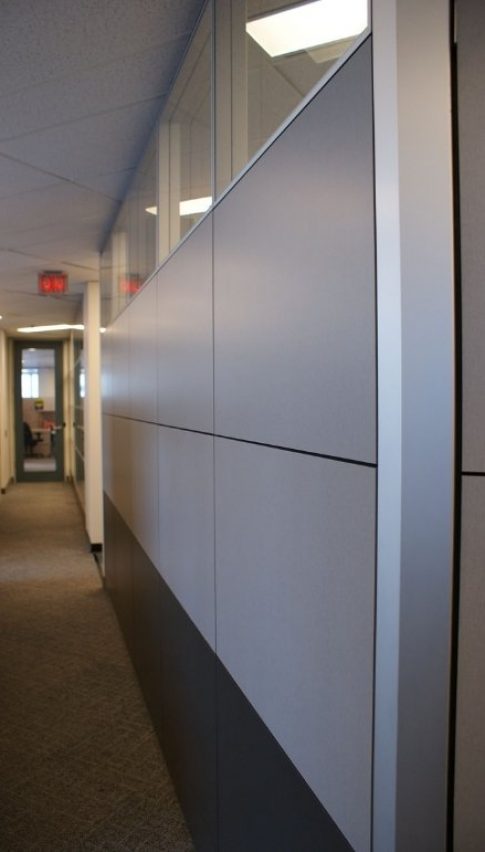 Solid Reflex Partition Features
.
Reflex solid panels come in various substrates (Melamine, Laminate, MDF and Felt) finishes. The substrate finish is 5/8″ thick on either face.
STC rating of 49 when fully insulated.
3 3/4″ Levelling range; 2″ at floor and 1 3/4″ at ceiling.
Fully demountable, meaning that they can be easily dismantled and moved to a new location if needed or simply reconfigured in the current space.
We aim to make your life easier with our modular walls, and this includes our solid walls. When it comes to installing our solid reflex walls, it is far easier and less time-consuming than installing dry walls. This means that you can set up or alter your workspace with little disruption to your operations.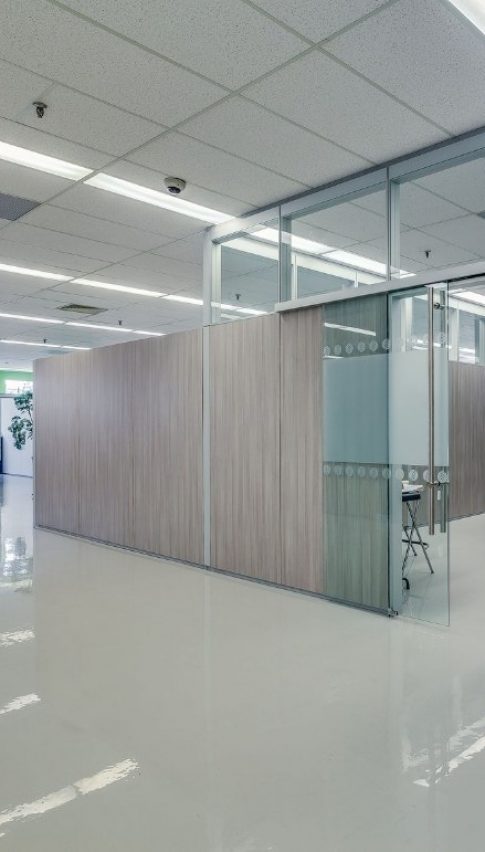 Companies We've Worked With
.
Featured Solid Reflex Partition Projects
.