About Office Partitions
.
Many companies often make the wrong decision when it comes to buying office partitions. They decide that not much planning is required, that working with a designer or interior construction specialist is not worth the expense or time, and instead call the first used office furniture store they can find. They then buy a truck load of used desks, chairs, file cabinets, and mismatched modular wall systems that cannot be accessorized and do not fit their other decor. As a result, businesses end up paying more in the long run to dispose of furnishings ill-suited for their needs.
We have a better solution. Our patented and award winning modular product — simply called the IMT Wall — is designed with flexibility in mind. Made from eco-friendly steel, aluminum, wood, and other materials from recycled sources, our modular walls come in a variety of dimensions and coverings to seamlessly blend into your office space and furniture.
Best of all, they can be demounted, moved, re-cut or recovered with 98 – 100 percent reusability. Such flexibility is not possible with traditional drywall or most other office partitions.Our system comes in a tool free reconfigurable kit of parts making disassembly and repositioning a snap.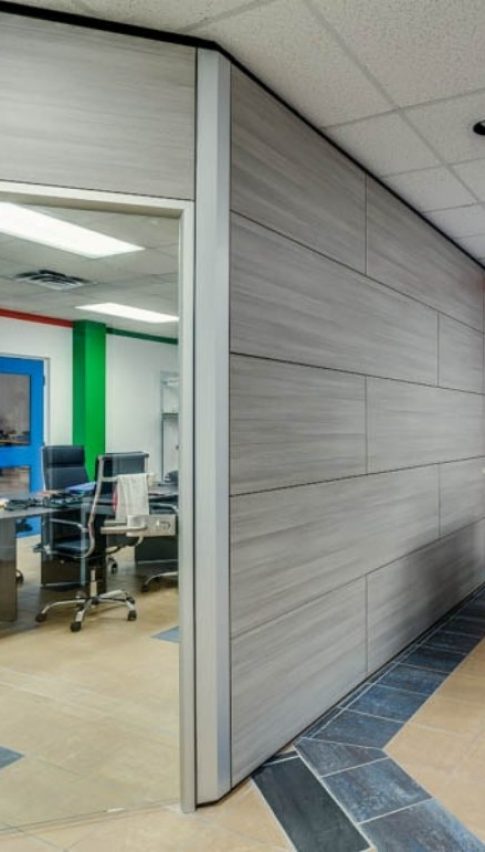 Many Options
.
Our office partitions come in standard heights of 8 or 12 feet, and widths of 12″, 18″, 24″, 30″, 36″, 42″, and 48″ inches with custom widths available upon request. Each wall is 4 inches thick from face to face, and includes open wall cavities allowing for easy installation of building electrical, data, water, low profile HVAC ducting and communications infrastructure.
No company offers more options than IMT: Panels can be glass, laminate, veneer, tack boards, and white boards. Colours and finishes include White, Classic Maple, Exotica, Beige, Classic Chocolate, Urban Mahogany, Grey, Classic Cherry, Calamare, Willow Grey, Latte, Hard Rock Maple, and Stainless Steel. All aluminum elements can be clear anodized or powder coated for a consistent look and finish.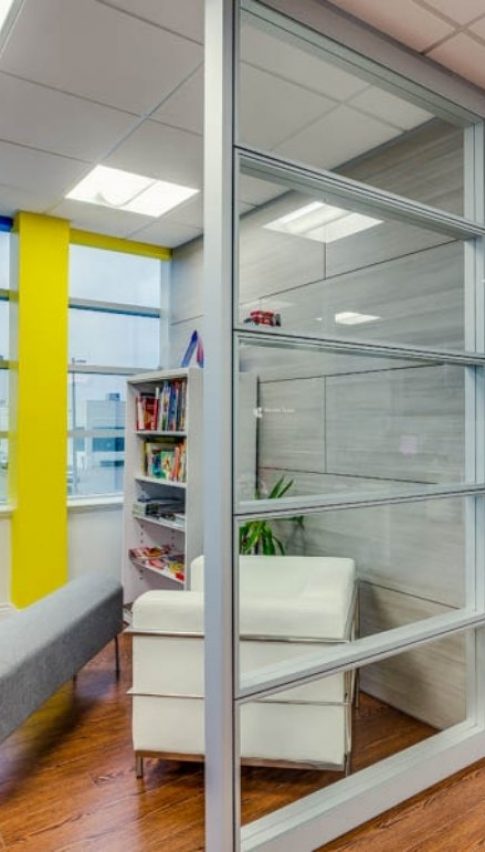 Companies We've Worked With
.
Featured Office Partition Projects
.