Features Of Glass
.
Modern architecture can be boiled down to three primary components: steel, concrete and glass. Whether it's used as the facade of a 400 meter megatower or as a divider between areas of an office glass speaks to and for the modern age. Glass exudes the essential qualities of 21st century business:
Transparency
Openness
Accessibility
Honesty
When used as the cornerstone of office design glass partitions also reverse a regrettable trend of the recent past that had us becoming increasingly isolated from the natural world. Today, interior and exterior are reunited through the use of glass partition walls and everyone within benefits from:
Increased sunlight.
The ability to see beyond the confines of the office.
A restored connection to natural daytime rhythms.
'Pride of place' in the new office environment.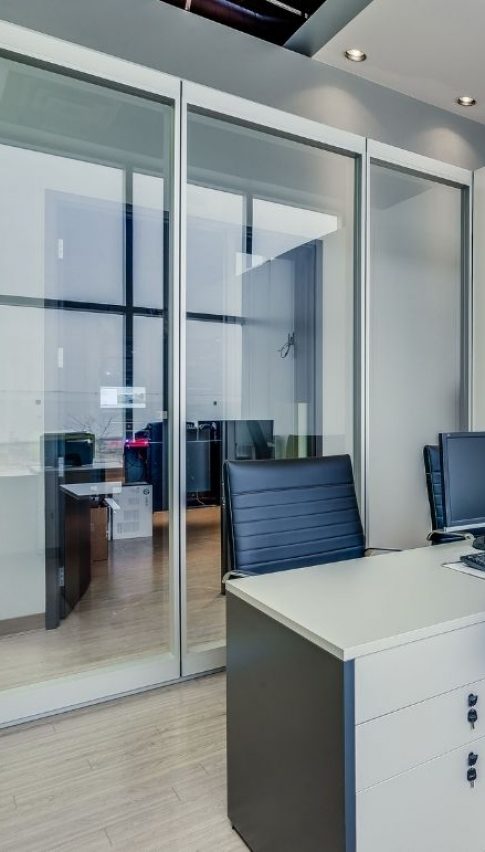 Modern Office Design
.
The practical beauty of glass partition walls enhance the look and feel of any office. But they're not just about appearances. Glass partitions from IMT are the antidote for inefficient use of space and the answer for out of control heating and air conditioning bills. Our glass partitions imbue an office with a sense of openness, accessibility and leading edge attitude that staff and visitors alike will appreciate.
If you've never imagined using glass partitions in your office maybe it's time. The number of practical, aesthetic and financial benefits derived from replacing immovable drywall construction with versatile glass wall partitions include: enhanced company image, a healthier workforce, reduced electric bills, reduced heating and air conditioning costs, and unmatched versatility.
The glass partition wall is to the modern office what the multi-pane insulated window is to the contemporary home: a practical, aesthetic and financial necessity for anyone interested in holding on to more of their money. Call IMT today and find out more.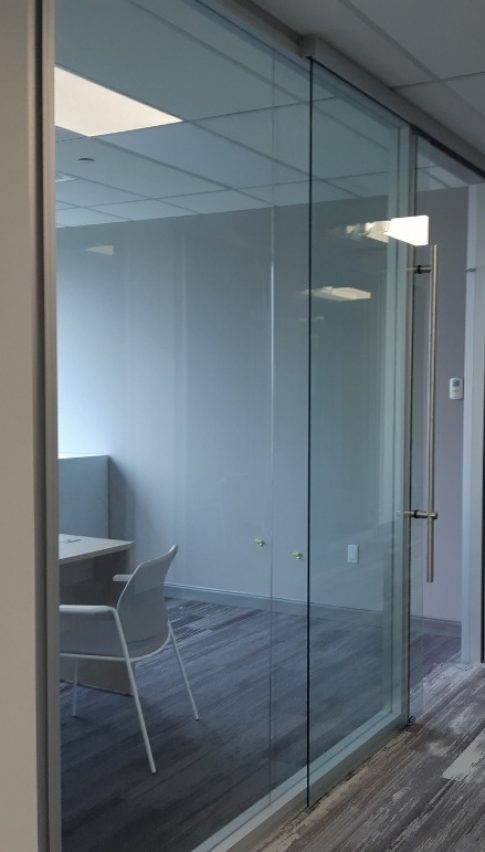 Companies We've Worked With
.
Featured Glass Wall Projects
.