Environmental Benefits
.
Traditional drywall creates dust and debris when cut or installed, is difficult to transport, and normally cannot be removed and re-purposed. Our demountable partition walls have no such limitations.
All IMT demountable office partition walls can be removed and remounted, normally with a 98 to 100 percent success rate.
Installation or remounting results in limited airborne dust.
Our walls are recyclable – all the elements up to 98% (aluminum, steel, glass and laminates) are all recyclable.
IMT walls meet LEED certification for commercial interiors, assuring a high performance and healthy work environment and one that costs less to maintain.
94 percent of the raw materials used to manufacture our demountable partition walls come from recycled sources.
Steel components include a minimum of 8 percent recycled post-consumer materials, and 33 percent post-industrial recycled content.
The aluminum content features an even greater percentage of recycled source materials, 13 percent consumer, and 48 percent industrial.
Wood claddings are made from 3 percent post-consumer recyclables, and 33 percent post-industrial recycled.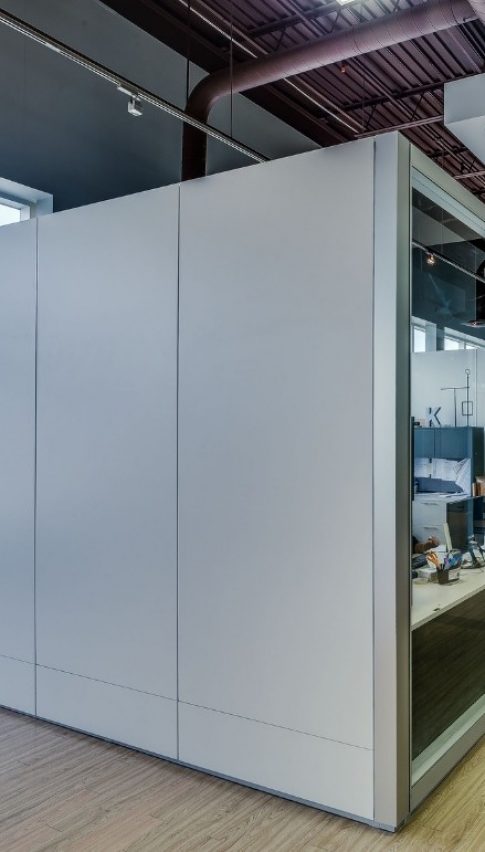 Flexible Design
.
After years in the construction industry, IMT came up with a better idea when it came to constructing interior walls for office buildings and other structures: demountable partition walls, or sturdy yet lightweight walls that could be customized and reconfigured from one location to the next.
Similar in design to traditional drywall, our demountable partition walls offer a greater range of benefits not only because they can be moved and reconfigured within the same office space, but because they offer greater flexibility in terms of layout and features than regular drywall. For instance, while most drywall comes in 4 foot widths, the IMT Wall comes in standard sizes from 12 to 48 inches wide in 12 inch increments, or custom dimensions as required. Standard heights range from 8'-0" to 12'-0" and can be customized to suit your particular design detail.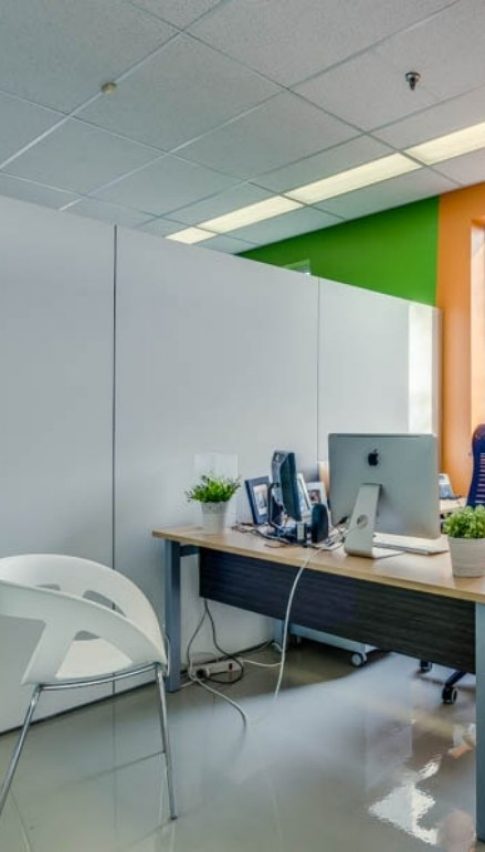 Companies We've Worked With
.
Featured Demountable Partitions Projects
.