Frameless Glass Features
.
IMT's frameless glass partitions give office spaces clean lines and complete transparency. If you are looking to implement a more modern look and feel in your office space, then this glass is the perfect option for you.
Additionally, these glass walls help promote a more collaborative workspace by creating that open look and feel. They also allow for more natural light to penetrate an office space and create a brighter and more welcoming environment for employees.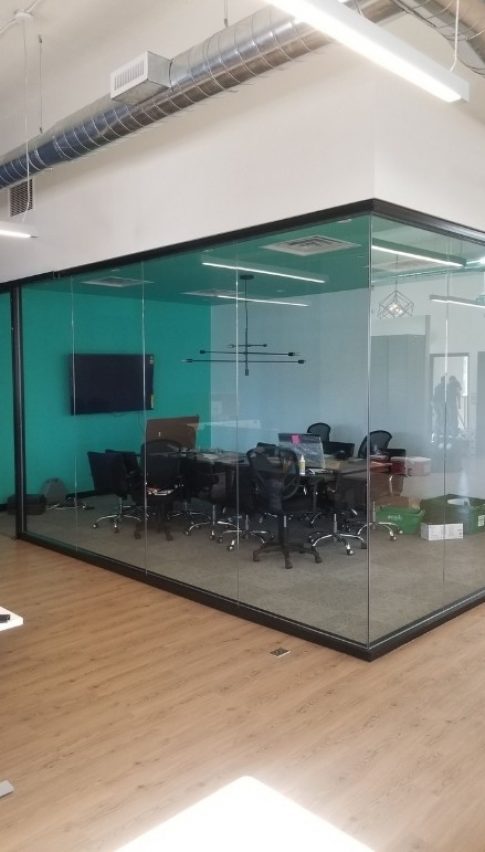 Custom Options Available
.
We offer customizable options so that you can get the perfect look and feel for your office. For example, you can go with either sliding or swinging glass doors to combine with your frameless glass partitions. Additionally, you can go with a fully transparent look or a frosted glass look if you need some privacy in an office or boardroom.
Our team is available to work with you to find a perfect solution that not only makes your office space look good, but also creates a space that fosters productivity and efficiency. We invite you to get in touch to learn more about our frameless glass partitions and how our products can completely transform your office space for the better.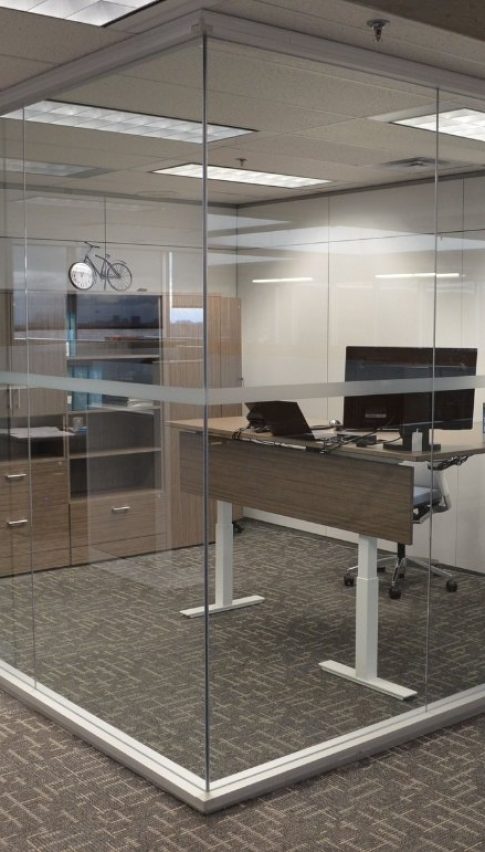 Companies We've Worked With
.